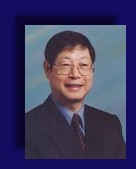 Copyright © 2009 Newfoundland Health Foods Corp.,all rights reserved

All material and information presented by Newfoundland Health Foods Corporation is intended to be used for educational purposes only. They are not intended to diagnose, treat, cure or prevent any condition or disease. Please consult with your own physician or health care practitioner regarding the suggestions and recommendations made at Newfoundland Health Foods Corp.

Mail Order Form:

(Pay by Cheque or Money Order)

Omega 3 Products









from Dr. Cosmos Ho
To order Dr. Ho's Omega 3 Plus by mail:

1) Please use the form below to place an order, and send your payment to the following address:




Newfoundland Health Foods Corp.



35 Hallett Crescent


     St. John's, NL.



A1B 4C4.



Tel: 709-364-7371
2) When we receive your payment, we will notify you by Phone or Email, that your order has been shipped.

Omega 3 Plus ($19.99 Cdn, includes $5 shipping) - Quantity Ordered:

Address:

Please Include

Country &

Postal/Zip Code